ALTERNATIVE GRADUATE
SHOW 2019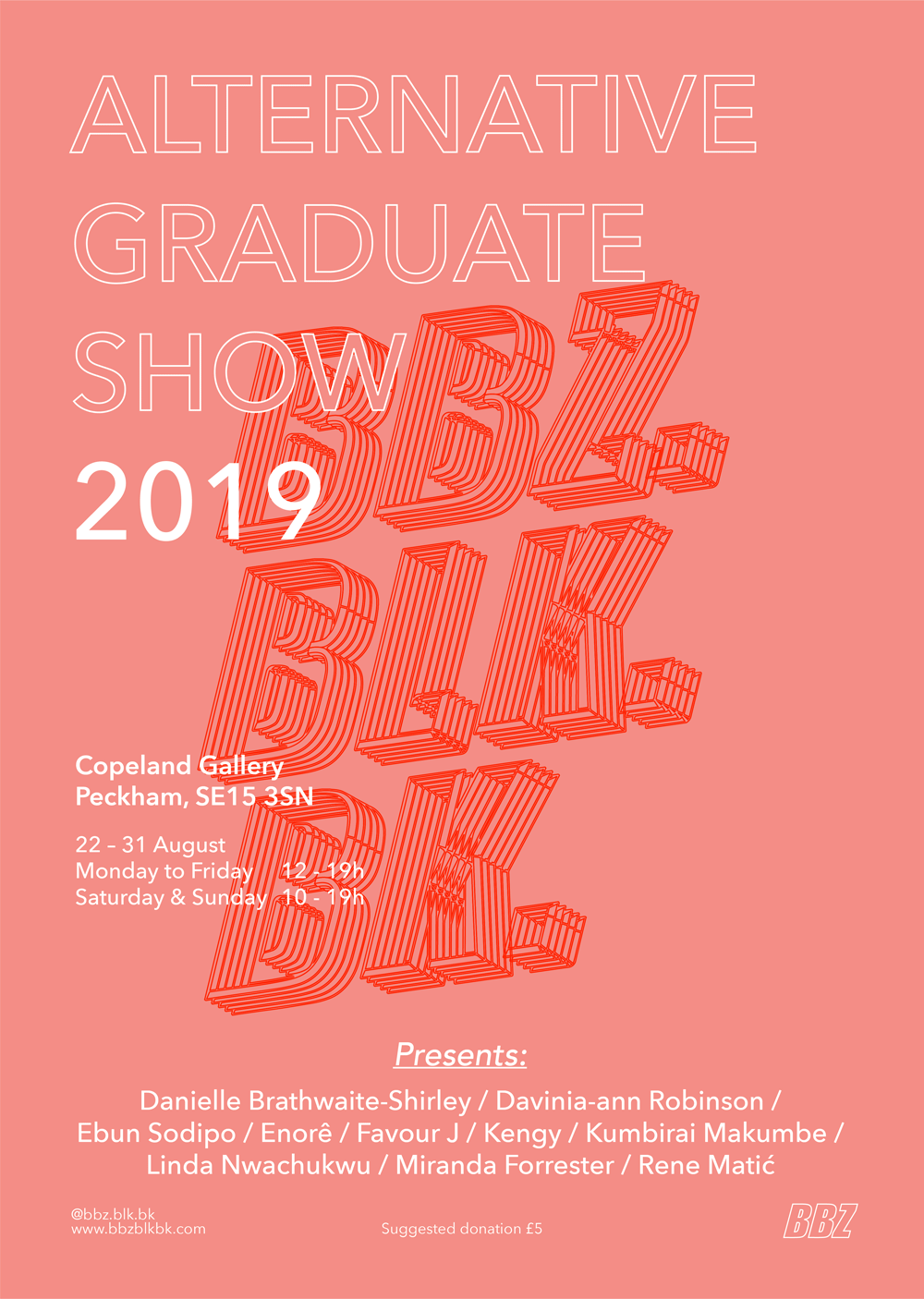 BBZ and I are incredibly excited to finally unveil the BBZ Black Book: Alternative Graduate Show 2019, taking place at Copeland Gallery in Peckham for the second year. Here, ten talented artists collectively present recent works and some new commissions. They have been brought together to celebrate the artistic production of Black queer womxn, non-binary and trans people.

Explorations around Blackness and Queerness are palpable within all the works, however, the artists approach these notions very differently and their works sit in various contexts. The confrontations at the heart of their work span sexuality, the conception of archives and the porousness of the body to the culture and tradition of the Benin Kingdom and power structures reaffirmed by religious iconography.

The dialogue between these different bodies of works, practices and artists doesn't only celebrate us, but invites us to recognise Blackness and Queerness as complex, indefinable and layered.
Words by co-curator
Deborah Joyce Holman
@bbz.blk.bk
Copeland Gallery, Pecham
21st - 31st August 2019
Public Opening Times:

Mon - Fri 12 - 19h
Sat & Sun 10 - 19h

Suggested Donation £5

Performances:

Wed, 21st August 20h
Sun, 25th August 18h
Fri, 30th August 18h