Bernice Mulenga
Bernice Mulenga is a photographer who's work centres community and the experiences of Black people in the UK, while exploring the reoccurring themes surrounding their identity, sexuality, race and Congolese culture.
This is amplified in Mulenga's ongoing photo series '#friendsonfilm'. Working with afro-documentary, '#friendsonfilm' is an exploration of the ways in which black bodiesnavigate various spaces throughout diaspora.
Pronouns:
They/Them
Practice: Photographer
Location: London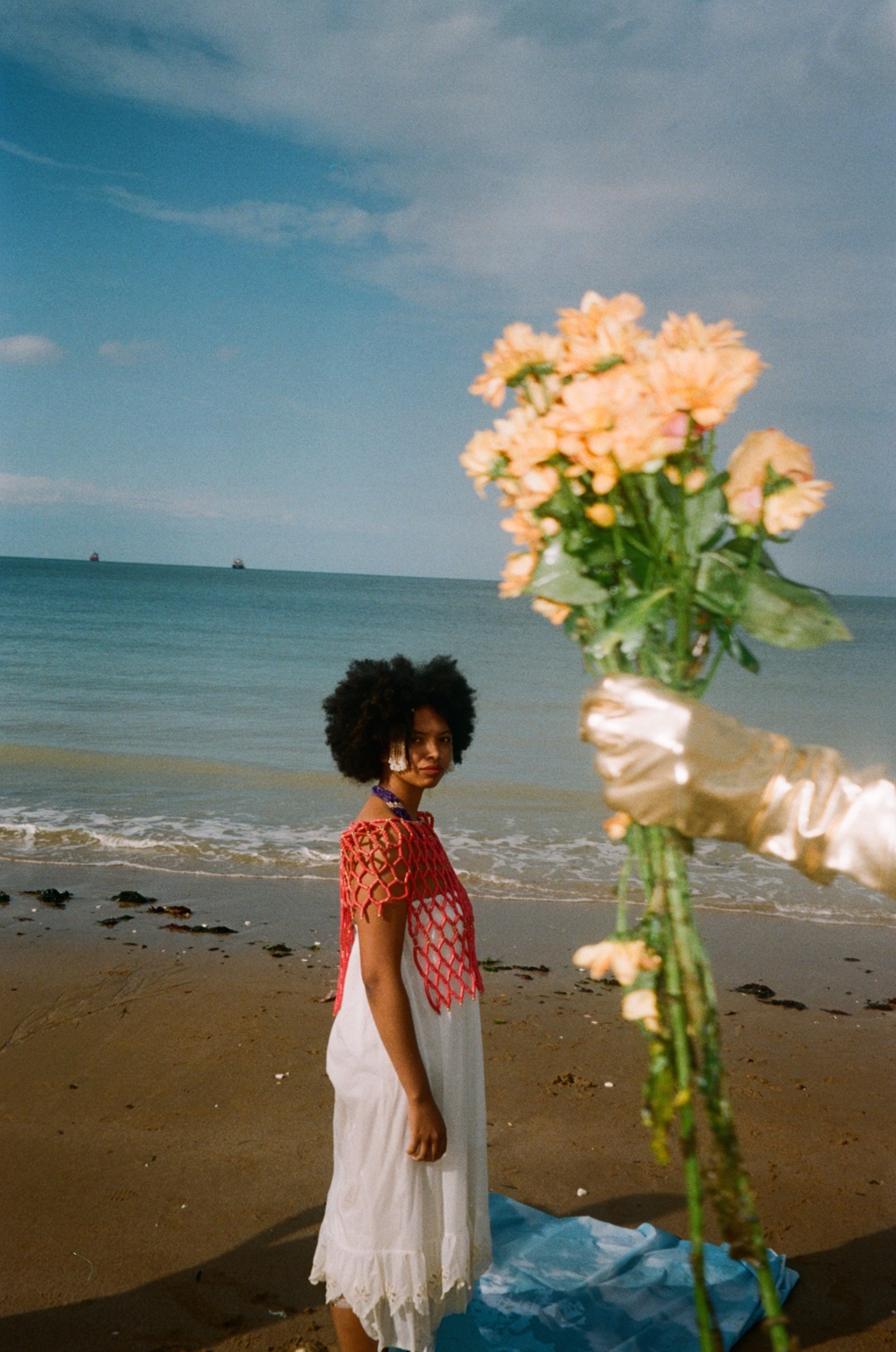 What do you find most inspiring about the art/world right now?

What I find inspiring about the art world today is the artists, especially black artists of today and how they make use of what they have or don't have to create amazing pieces of work. We live in a world where people are actively choosing to become more aware of what's going on in this crazy world and are using their art to bring light to some of these issues but I also find it inspiring how different artists choose to document the good and bad things, i think it's a good balance and realistic because it's coming from a black being. Black people are just out here living their best life, creating their art and everyone can see it, we are flourishing.


What do you want to convey to the rest of the world?

I want to convey various positive images of black people across the world (eventually) specifically black creatives and womxn all in the LGBTQ+ community. Capturing them doing what they do but most importantly being themselves.


How do you determine success?

I determine success by not losing myself through my process, staying positive whilst trying to achieve certain goals. I know I'm on the right path when I get reactions from people who interact with my work. It's especially heartwarming when it's people's work you have studied and they inspire you too.