Bernice Mulenga
Bernice Mulenga is a multidisciplinary artist, prioritising in analog processes, based in London. Mulenga's work centres their community and the experiences of Black people in the UK, this is amplified in their ongoing photo series '#friendsonfilm'. With the use of afro-documentary '#friendsonfilm', is an exploration of the ways in which black bodies throughout the diaspora, navigate various spaces. Their work also explores the reoccurring themes surrounding their identity, sexuality, race and Congolese culture.
Pronouns:
They/Them
Practice: Photographer
Location: London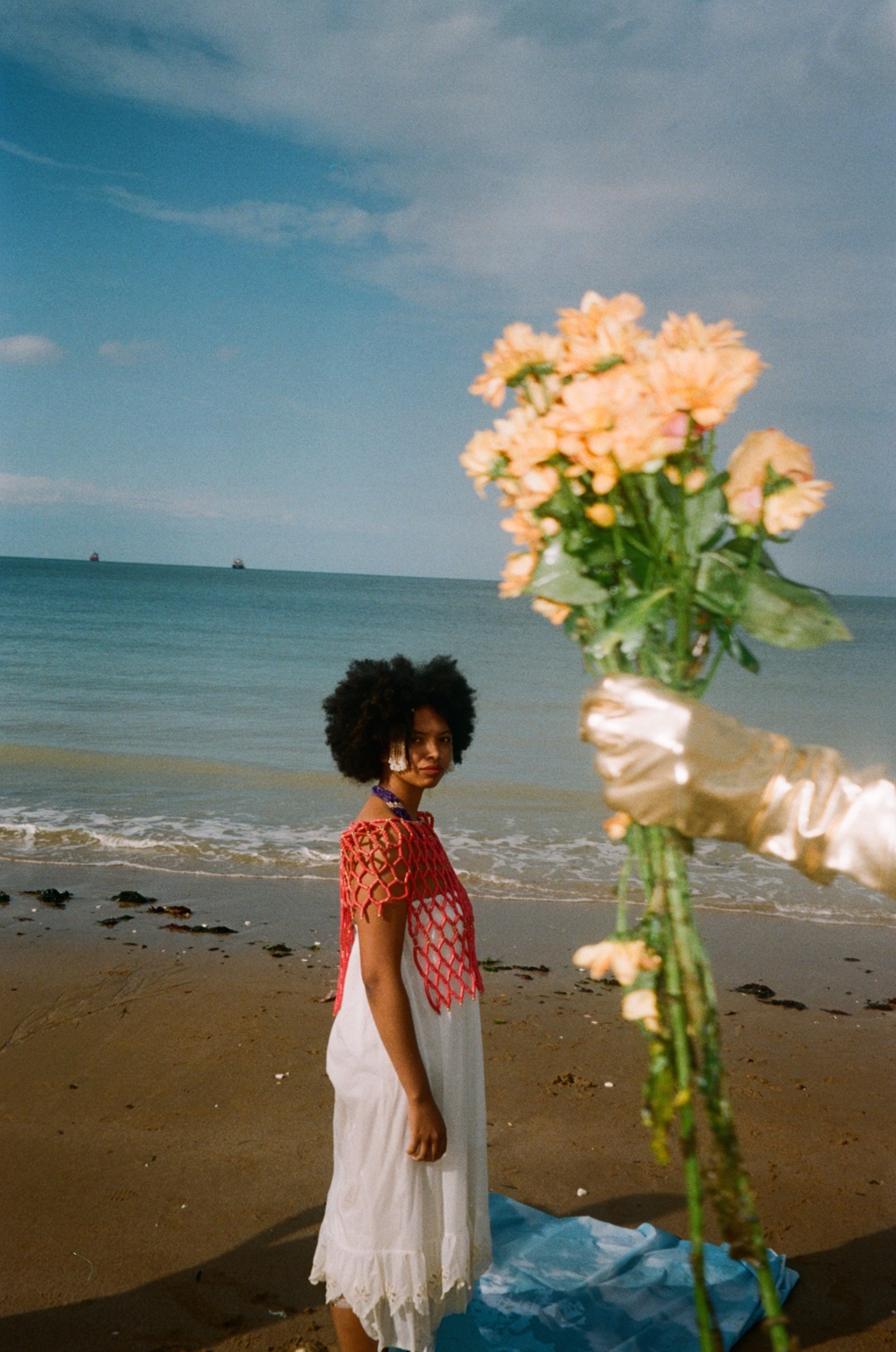 How does your city inform your practice?

London is where I was first ever documented and where I started documenting. I see it, I feel it, I shoot it through all the beings I encounter. I think the people of London help what make it what it is.


How have cloud communities helped you?

I think my work wouldn't have found so many people that it's for without cloud communities. It was through these communities that I re-found myself feeling more firm in who I was and was becoming. It's been a lot of growing, learning and being vulnerable with other QTIBPoC who a majority were once strangers and now my little cloud family.


3 words to describe how you see yourself.

Trying my best.


3 words to describe how you believe the world sees you.
Just another Scorpio.


How do you determine success?

I determine success by not losing myself through my process, staying positive whilst trying to achieve certain goals. I know I'm on the right path when I get reactions from people who interact with my work. It's especially heartwarming when it's people's work you have studied and they inspire you too.


Tell us about a creative queer POC the world should be paying attention to.

Siddisse Negero and Phillip Brown.