Tanoa Sasraku-Ansah

Born in 1995 and raised in Plymouth, Devon, Tanoa Sasraku-Ansah works with themes examining the intersection of her dual identity as a British-Ghanaian, her identity as a young, queer woman and the endeavour to draw these senses of self together as one in 21st century England.

Practice: Sculptor & Film Maker
Location: London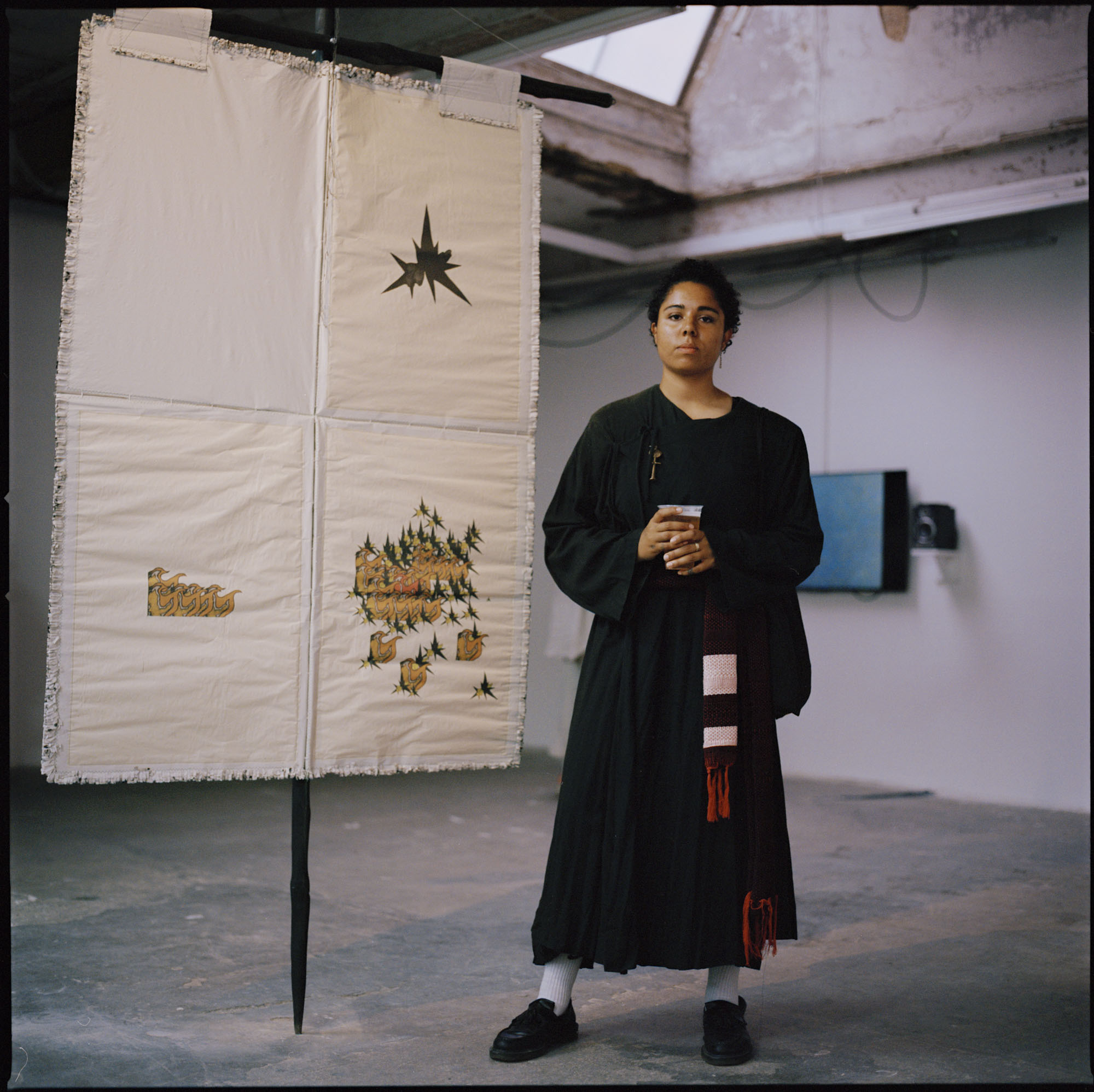 How does your city inform your practice?

London is fast in every way and in response, I think my work has become forthright, but quite gentle in its materiality. Being in the city has pushed me to look to the rural and how it has shaped me for both better and worse. The vast spectrum of people that I've met in London also push me to think about myself and my practice in different ways every day.


How have cloud communities helped you?

To understand that my blackness is valid in whatever form it takes.


3 words to describe how you see yourself.

Really f***ing determined.


3 words to describe how you believe the world sees you.

On-trend, ambiguous, 26.


How do you determine success?

Growing up mixed-race and gay in small-town England is complicated! In my work, I'm constantly trying to navigate that experience, both looking forward and retrospectively. If someone can see my work in a show and have it provide them with some semblance of commonality or hope for their situation, then that would be a successful outcome for me.


Tell us about a creative queer POC the world should be paying attention to

Ada "Bricktop" Smith - pretty much unrecognised in queer history, she was a member of the Harlem Renaissance in NYC in the 1920s and ran an underground speakeasy for black lesbians.